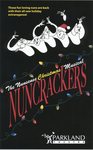 Description
Book, Music and Lyrics: Dan Goggin
Director: J.W. Morrissette
Musical Director: Tim Schirmer
Choreographer: Jean Ray Korder
Costume Designer: Sr. Mary Poly Ester
Scenic and Lighting Designer: Thomas V. Korder
Sound Designer: Robert Dagit
Technical Director: David G. Dillman

December 1, 3, 4, 9, 10, 11, at 7:30 p.m.
December 11, 12 at 3 p.m.

Produced by special arrangement with Tams-Whitmark Music Library, Inc.
Cast
Reverend Mother: LaDonna Wilson
Sister Hubert: Sherrika Ellison
Sister Robert Anne: Stevie Schein
Sister Mary Paul (Amnesia): Cecilee Von Rhea*
Sister Leo: Ariella Cohen*
Father Virgil Manly-Trott: Lincoln Machula
Sister Mary Miriam: Diane Pritchard
Sister Ada Marie: Jacqueline Palmer
Raymond "Chucky" Gustafson: Brad Mehrtens
Special Guest: Al Heckman
Special Guest: Thom Schnarre
Mary Elizabeth Peterson: Angela Arwine*
Bernadette Gasiorek: Khulan Bayarsaikhan
Louise Vuitton: Machiah Cohen*
Billy Wilson: David Dillman
Maggie Connelly: Laura Lindemann
Maria Montini: Lily Maclin*
Bridget Marie Lipovski: Breelyn Mehrtens*
Cindy May Fay: Rebecca Ogwal*
Mary Celeste Rosenberg: Kirby Toalson*
*Parkland College Theatre Major
Publication Date
Fall 12-2-2010
Theatre Location
Harold and Jean Miner Theatre
Disciplines
Theatre and Performance Studies
Recommended Citation
Parkland College Theatre, "Nuncrackers: The Nunsense Christmas Musical" (2010). Parkland Theatre. 2.
https://spark.parkland.edu/parkland_theatre/2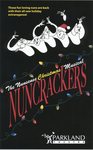 Included in
COinS
View Images