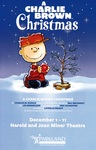 Description
By Charles M. Schultz
Based on the television special by Bill Melendez and Lee Mendelson.
Stage Adaptation by Eric Schaeffer with Special Arrangement with Arthur Whitelaw and Ruby Persson.
Director: Latrelle Bright
Stage Manager: Yen Vi Ho
Scenic and Lighting Design: Nicholas E. Shaw
Costumes: Sheri Doyle
Sound: Cynthia Booker
Music Director, Piano: Justin Brauer
Bass: Chris Beyt
Drums: Zachary B. Bowers
Presented in the Harold and Jean Miner Theatre
December 1, 2, 3, 9, 10 at 7:30pm
December 3, 10, and 11 at 3pm
2016
Play is produced by arrangement with TAMS-WHITMARK MUSIC LIBRARY INC., 560 Lexington Avenue New York, NY 10022.
Cast
Charlie Brown: Daniel Howie+
Snoopy: David Heckman
Lucy: Madelyn Childress
Linus: Lukas Mills
Pig Pen: Philip Meadows
Frieda: Tafadzwa Diener*
Schroeder: Cedric Jones
Violet: Erin Kaufman*
Sally: Hannah Longest+
Patty: Jenny Gleason
Shermy: Prince Robertson
Ensemble: Tyler Cook*, Jacque Crossett
*theatre major
+ scholarship
Publication Date
Fall 12-1-2016
Theatre Location
Harold and Jean Miner Theatre
Keywords
Charlie Brown, Christmas, 2016
Disciplines
Theatre and Performance Studies
Recommended Citation
Parkland College, "A Charlie Brown Christmas" (2016). Parkland Theatre. 39.
https://spark.parkland.edu/parkland_theatre/39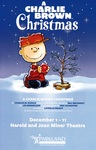 Included in
COinS
View Images